Small Character Inkjet Printer
Small characters, maximum results
Small Character Inkjet Printer based on Continuous Inkjet Technology
Small characters with a big impact
This coding and marking technology enables contact free printing of 1 to 8-line texts, dates, barcodes, Data Matrix codes and logos in high resolution, and with print heights up to 12 mm, at high speed and with very short drying times. It achieves especially good results on smooth surfaces such as foils, laminates, plastics or metals.
REA JET SC 2.0
High process-stability
With REA JET SC, texts, dates, barcodes and logos are printed contact-free at high quality and resolution, with a printing height up to 12mm, at high speed, and with minimal drying time. Primarily on plastic and metallic surfaces.
REA JET SC 2.0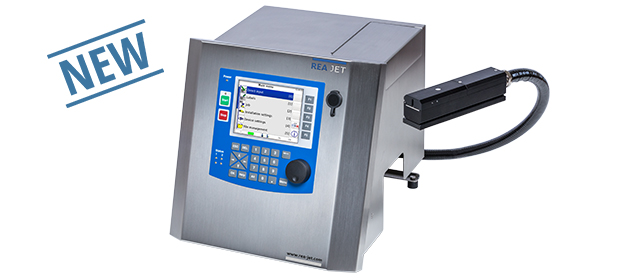 Vertical resolution up to 48 pixel
One to a maximum of 8-line text
All languages, all international codes
Compact, robust, fast and economical
Made in Germany
NOVATRON is the official representative of REA JET in Greece.