Coding and Marking Systems
Marking and Coding Solutions for the industry
Use the REA JET coding and marking systems to code and mark products and surfaces from a wide variety of industries with texts, linear barcodes, data matrix codes, logos, product information, sell-by dates, batch numbers, data for traceability, quality assurance and counterfeit protection. REA JET wins customers over with its many years' expert knowledge and state-of-art coding and marking technologies – for inks, paint or laser. Product Overview

Highly flexible, variable coding and marking systems from REA JET are not only the systems of choice in the tough everyday industrial world of steel, wood, rubber and plastic-processing factories, they also master sophisticated coding tasks such as in the pharmaceutical, food or packaging industries. In addition to product and service quality, we attach great importance to our customers and their satisfaction. Therefore, we are certified according to the latest standard of quality management system DIN EN ISO 9001:2015.

The REA JET Large Character Inkjet Printer is a robust, modular coding and marking system for the harsh industrial environment. Texts, data or logos can be printed up to a print height of 140 mm per print head or several can be combined for large print images. With the new generation of the large character inkjet printer DOD 2.0 we have further improved our printing systems.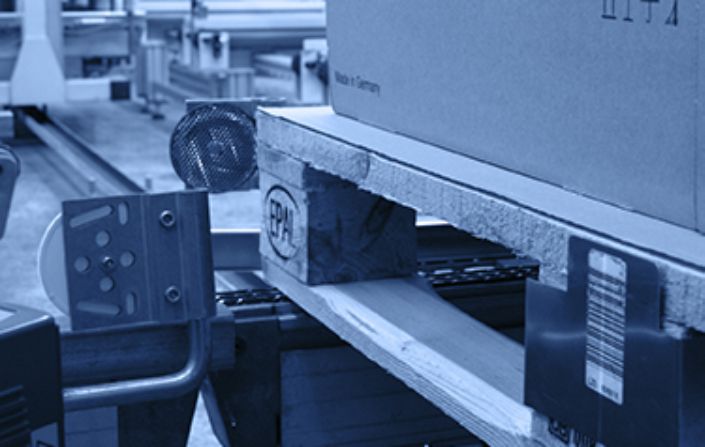 Markings in hi-res can be achieved with our High-Resolution Inkjet Printers. The innovative, maintenance-free REA JET HR coding and marking system with HP cartridge technology enables markings of up to 12.7 mm per print head. Intuitive operation and advanced print head design ensure that this coding and marking system is fully suitable for industrial applications. The next generation of REA JET GK 2.0 high resolution coding and marking systems, based on piezo technology, is suitable for a wide range of applications including coding and marking on absorbent and porous surfaces with a print height of up to 100 mm.

The Small Character Inkjet Printer based on continuous inkjet technology prints texts, dates, codes and logos in good resolution at high speed. With the new generation of the SC 2.0 small character inkjet printer, a coding and marking system has been developed that can print up to 8 lines of text at a resolution of 48 pixels.

Our REA JET Laser Systems offer marking systems for permanent and tamper-proof marking. Due to the captive nature of the marking, the use of laser systems is ideal for tracing products and for counterfeit protection. The CO2 laser is particularly suitable for marking glass, rubber and organic surfaces. Whereas the fiber laser is used for metals and plastics.

The Spray Mark Technology plays an important role in the industry. Error markings, good part markings and quality markings quickly provide information about the quality and condition of products, control processes and determine behavior. In addition to the coding and marking systems, REA also develops ink and consumables for almost all marking applications worldwide.

Standardized or customer-specific. REA provides the ideal software solution for your application. All REA coding and marking technologies – ink, color or laser – can be controlled with the REA JET TITAN Platform using a single operating concept. Design label layouts quickly and easily using the REA JET Label Creator. Use Nice Label to create the perfect label management software, modularly tailored to your requirements. The REA JET Promotion Software gives you database-based software for managing the content and codes to be printed.